St. Petersburg Bathroom Remodeling
Grab the alluring opportunity to upgrade the value of your home and the quality of your lifestyle by getting Flagstaff Builders's St. Petersburg, FL bathroom remodeling service package!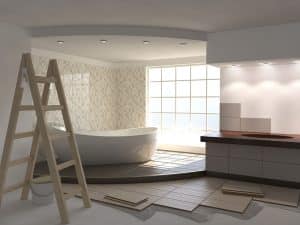 We are a team of home remodeling experts specializing in high-end bathrooms, from guest units and master baths, designed according to the specific needs and wants of our clients. Our services are reasonably priced and incredibly impressive.
Our work is not confined to creating elegant spaces in residential houses. We are also very concerned about how our plans for design and layout would better the mental and emotional well-being of the residents. Any style you want for your bathroom, whether it's eclectic, Victorian, vintage, or purely luxurious, we are here to make sure all aspects are well addressed, especially your specific needs and preferences as a homeowner.
Our team has tons of experience working with both regular homeowner clients and high-end profiles. We assure you that you can depend on us for everything you need when it comes to improving the overall quality of your bathroom and the rest of your home.
Call Flagstaff Builders today at (727) 240-3921 for your Free Consultation with a St. Petersburg Bathroom Remodeling expert!
Bathroom Remodels Customized For You
As a veteran in our industry, we know how many of our competitors do their business with clients. It can be common for an interior design consultant to just drop a range of samples or catalogs on their customer. It can be an efficient process. But for most people who are not knowledgeable of the technicalities of our work, this can be very overwhelming and prone to making unwanted decisions.
With Flagstaff Builders, you get a consultant that would also be your bathroom designer. This means you get a partner for every minor and major decision that you will make for your bathroom, a partner who will be as dedicated as you are towards the improvement of your house. We aim to know every preference you have, how you envision your future bathroom to be, and what aspects of your current space you want to change or improve. We will create the best possible design plan based on all the information that we get from you.
Before beginning any product procurement or construction work, we will first show you samples and make mock blueprints so you can have a good idea of how the final results might be. In our experience, this is the best way to make sure every portion of the process is smooth, efficient, and convenient for our clients, ending only with a fully satisfied customer and a supreme-quality St. Petersburg bathroom remodeling project.

Guest & Master Bath Remodels
Regardless of whether you want to work on one portion of your bathroom or its entirety, your partners at Flagstaff Builders can do the job well. From cohesively designed master bathrooms to budget-friendly minor renovations, we are ready to meet your every need from the home improvement industry.
We are also open to handling bigger operations, such as remodeling multiple bathrooms as one project. In fact, our clients often consider this option because it can save financial resources, time, and hassle for both homeowners and construction workers. Ordering raw materials in bulk makes them cheaper. We also save time organizing our tools and equipment inside your home if the bathrooms are done in a set span of time. And finally, you will only experience construction work in your house in one go if we work on different rooms together.
So if you are thinking about remodeling your master bathroom, you might want to consider working on the rest of your bathrooms, like your guest bathrooms, half bath units, or even your laundry. This way, we can have more assurance that they all look consistent according to the overall style and design of your home. Just tell us your preferred project details, and our St. Petersburg bathroom remodeling experts will provide you with their recommendations and even a quote for the entire project so you can prepare well.
Complete Bath Remodeling
If you're looking for a company that can provide design services, delivery, construction work, and even customer service, you have come to the right place. We are here to provide every service you need to get the life-changing bathroom space that you're looking for.
As a leading St. Petersburg bathroom remodeling company, we are fully equipped with the resources, equipment, and expertise needed to deliver all the services involved in our projects. We make sure that everything we work on will contribute to the overall cohesive and elegant final product of your bathroom remodeling plans. We'll make sure that your unit will look like the ones you see in magazines!
Countertops, cabinets, paint colors, tile types, finishes—the list of factors to consider in remodeling projects go on. It takes a lot for clients to pick among a myriad of options and end up with a good result based on industry standards. And on top of this, it is another set of inconveniences for them to pick a contractor that they can trust. Add all the stress of expenses, construction mess, and scheduling.
You can easily avoid these problems by partnering with us. With Flagstaff Builders, you will be getting all the customer support that you need, giving you a fully comprehensive service package tailored to your specific preferences. We will help you achieve the space that you're looking for, one that reaches the highest standards of the construction and interior design industries. We will make sure that at the end of our project, you will be fully satisfied with your newly remodeled bathroom!
Let's Talk – Free Consultation
You won't regret choosing Flagstaff Builders for all your St. Petersburg bathroom remodeling needs. We will consider not just your budget and design preferences but also your convenience, scheduling, and even the emotional effect of the aesthetic improvement of your bathroom and other parts of the house.
You now have the opportunity to work with top-notch home remodeling experts that most people think are only accessible to wealthy homeowners. But tell us your vision. Tell us all the dream layout, features, and characteristics of your bathroom, and we'll do everything we can to stay within your budget and give you the best-refurbished bathroom that you've been dreaming of.
Call Flagstaff Builders today at (727) 240-3921 for your Free Consultation with a St. Petersburg Bathroom Remodeling expert!